More reviews. Happier customers. Better business.
Claim the spotlight your business deserves with an easy-to-use Google review tool that will help you attract more customers and create the very best customer experience possible.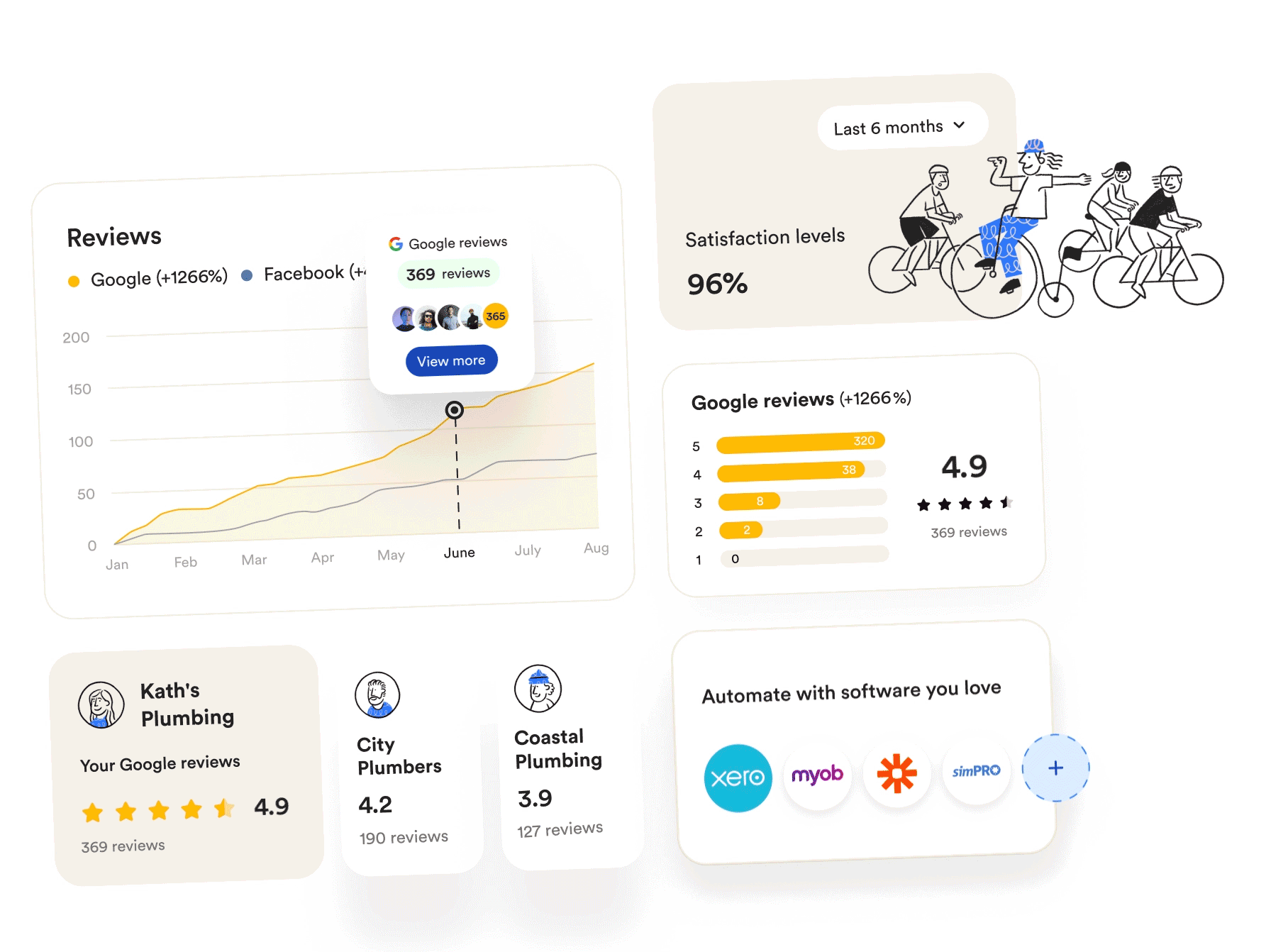 Attract new customers
93% of consumers use online reviews to determine who to call and who to avoid. We'll help you attract new customers by getting you more positive reviews than the competition.
Become a top-rated local business

Boost your new customer enquiries
Build instant customer trust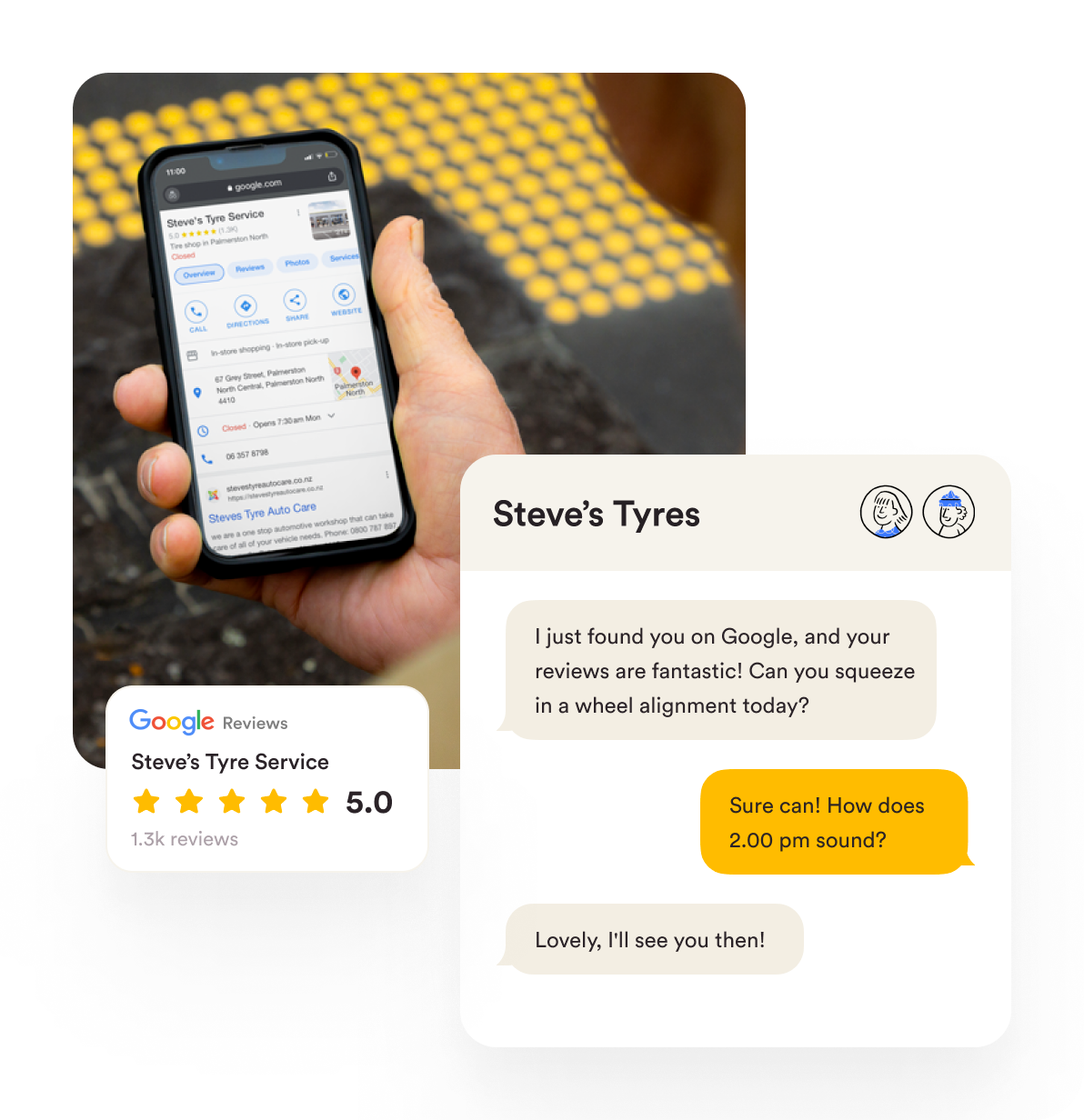 Rank higher on Google
75% of people never scroll past the first page of Google search, which is why it's so important to rank on page 1. Surprise, surprise, Google rewards you for having better reviews. The better your reviews, the higher you rank.
Show up in more local search results
Watch your website traffic skyrocket
Outshine and outrank the competition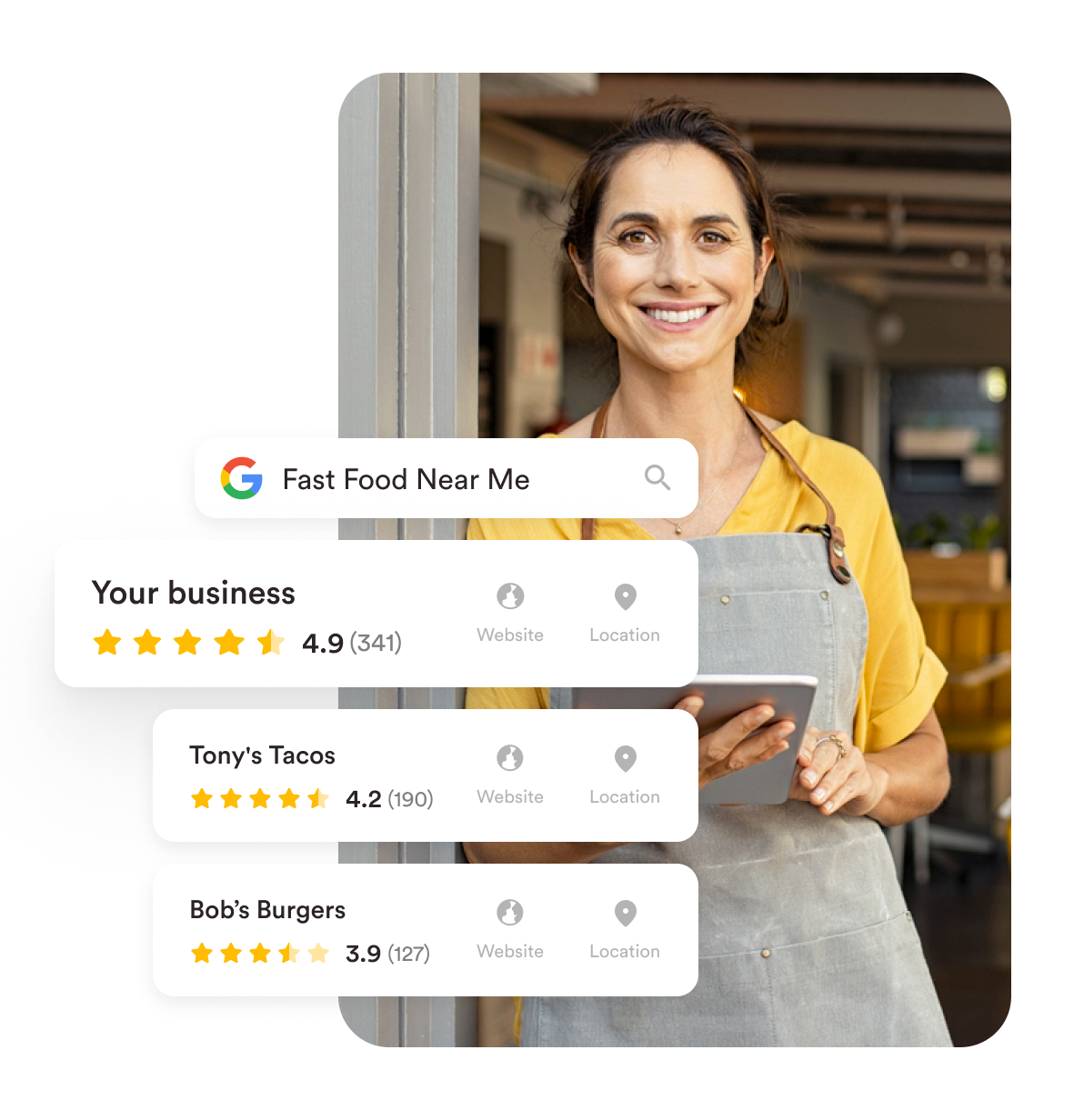 Retain your existing clients
It's 6 times cheaper to retain existing clients than it is to attract new ones. We'll help you increase customer satisfaction by identifying unhappy customers before their problems have a chance to escalate.
Proactively identify areas for improvement
Increase customer satisfaction
See clients return over and over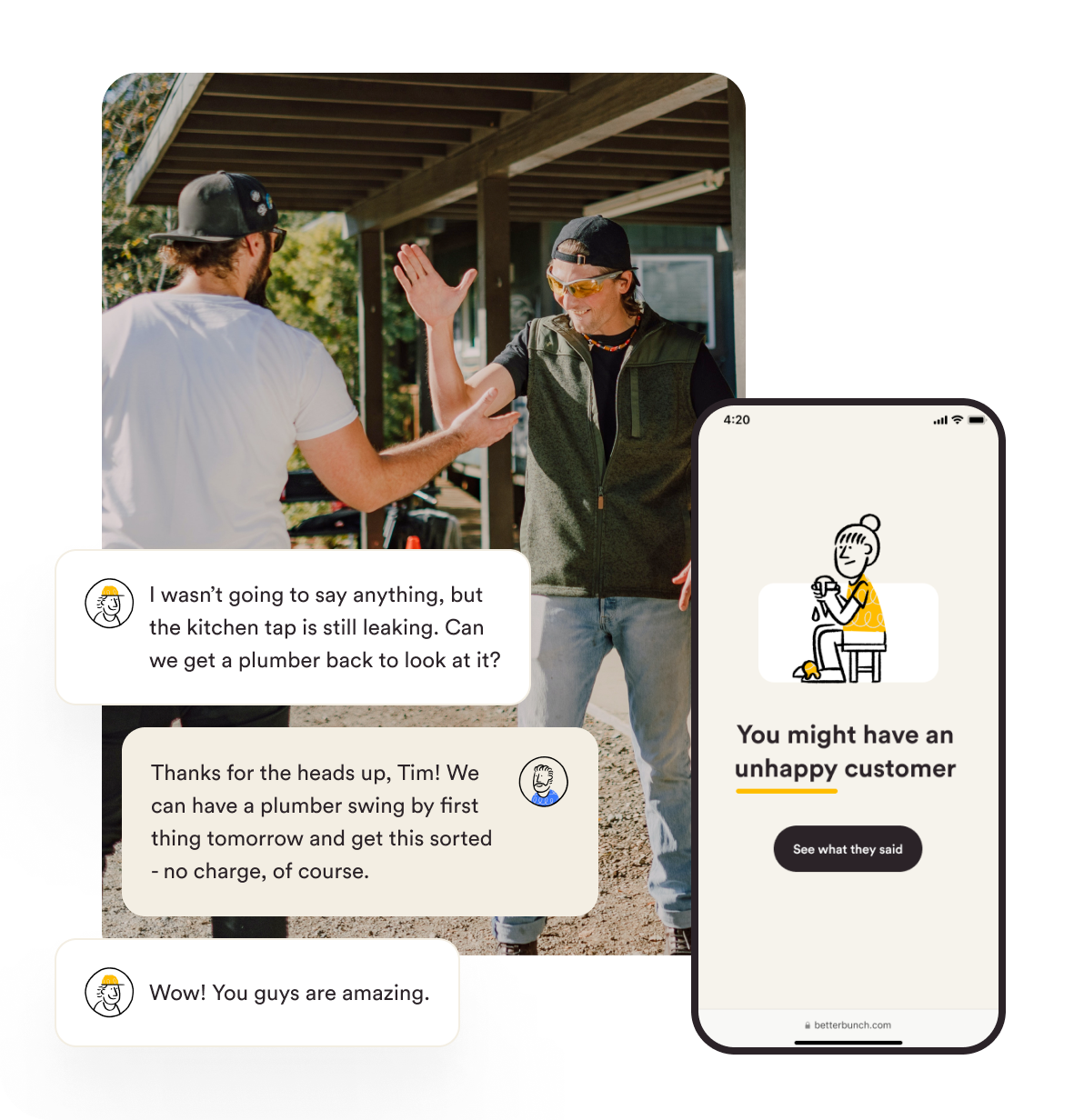 How it works
01
Follow up with customers
Automatically send your customers a follow-up text message upon completing a job.
02
Identify who's happy and who's not
Measure customer satisfaction using a simple thumbs up, thumbs down process.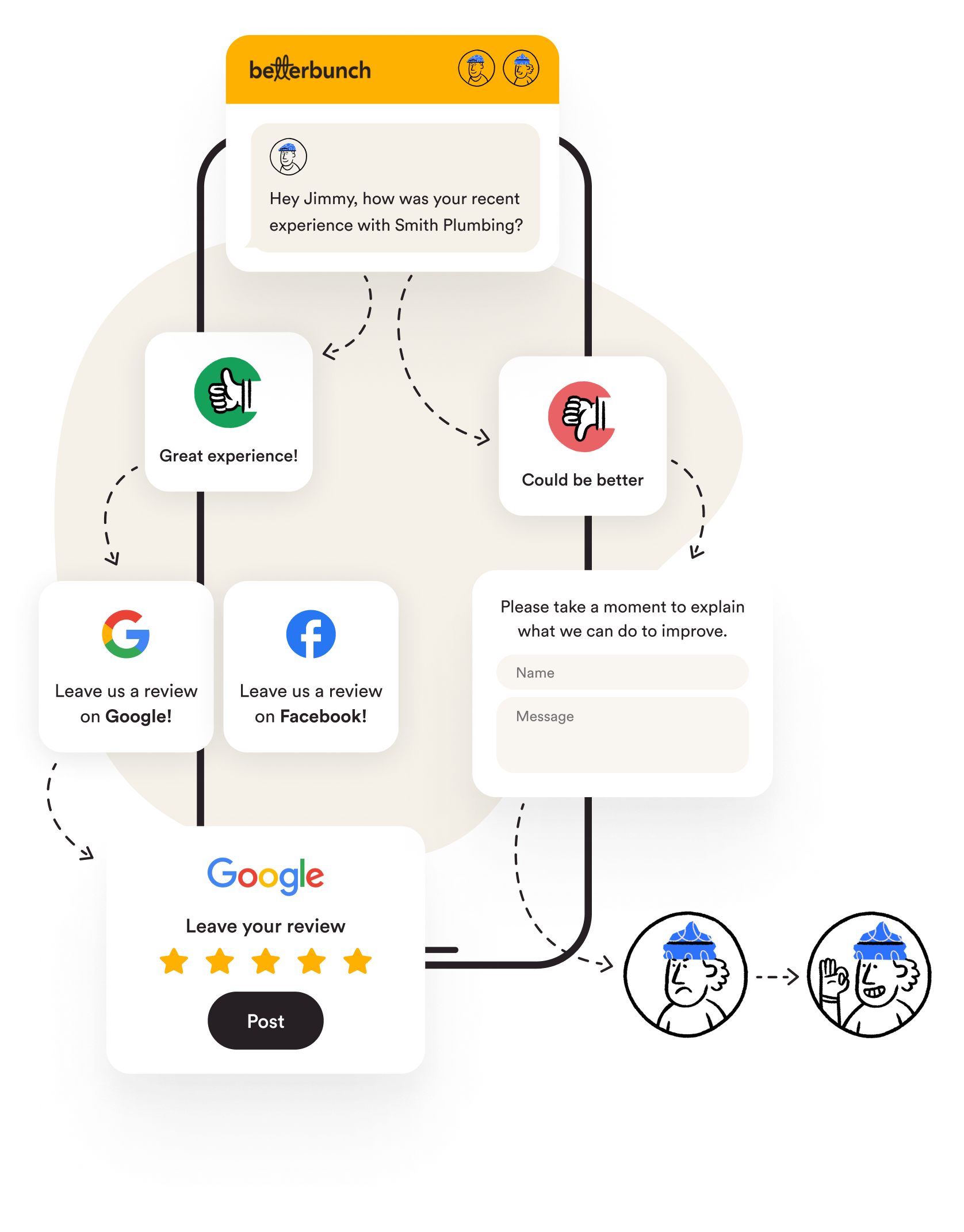 03
Invite happy customers to leave reviews
Invite happy customers to leave reviews on sites like Google, Facebook and NoCowboys.
04
Prompt unhappy customers for feedback
Proactively identify unhappy customers so you can rectify their problems.
Our happy customers
100% value for money. The business is gaining new customers and staff morale is high on the back of the positive customer reviews.
We are stoked, and I was quite skeptical at first but I am blown away by the success of such a simple tool. It is also helping us attract new talent.
Roshan F.
Otara Family Health & Medical Centre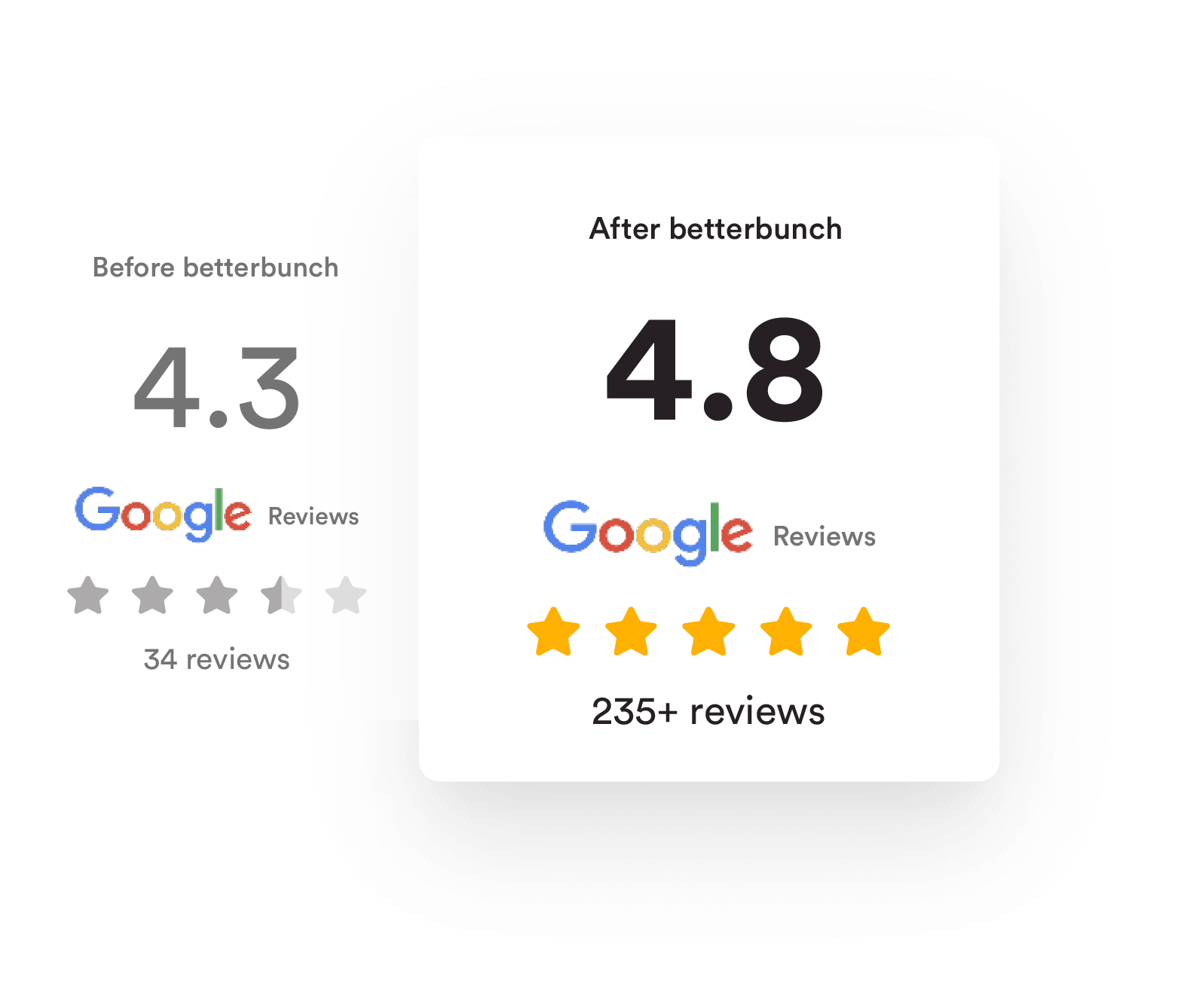 Lost for words, the amount of people that come in saying that they decided to shop with us because of our Google reviews is insane.
We went from having no way for our customers to leave us reviews apart from writing one on their own. To betterbunch sending out 30+ review requests a day. Pretty much explains why we have had such an outstanding growth with reviews.

James D.
Steve's Tyre Service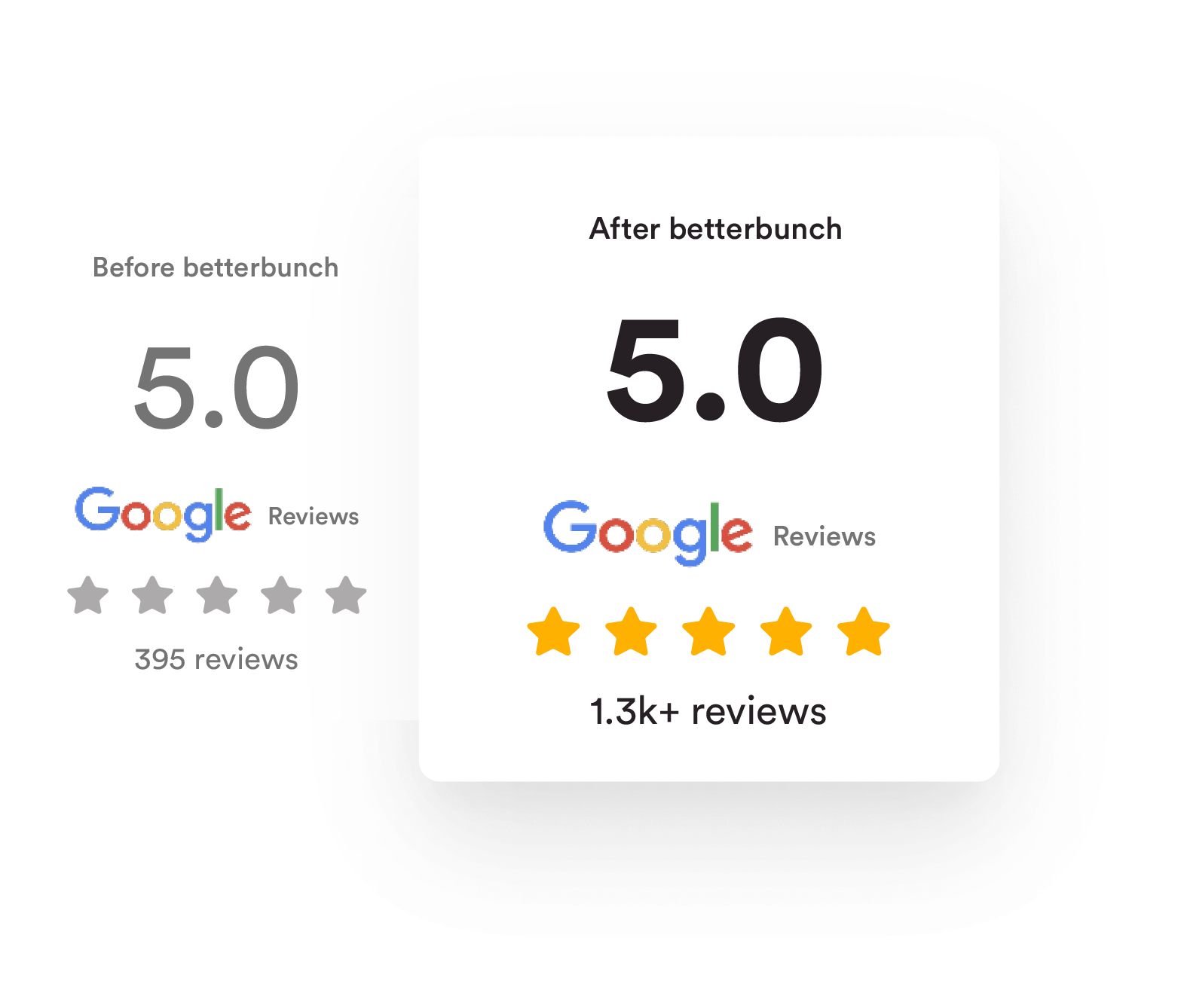 betterbunch has had a significant impact on our business, helping us to attract new customers and build credibility.
There is no doubt in my mind that we wouldn't have gotten as many reviews as we have without our betterbunch subscription, so the yearly fee we pay is well worth it.
Alice B.
Tauranga Diesel Specialists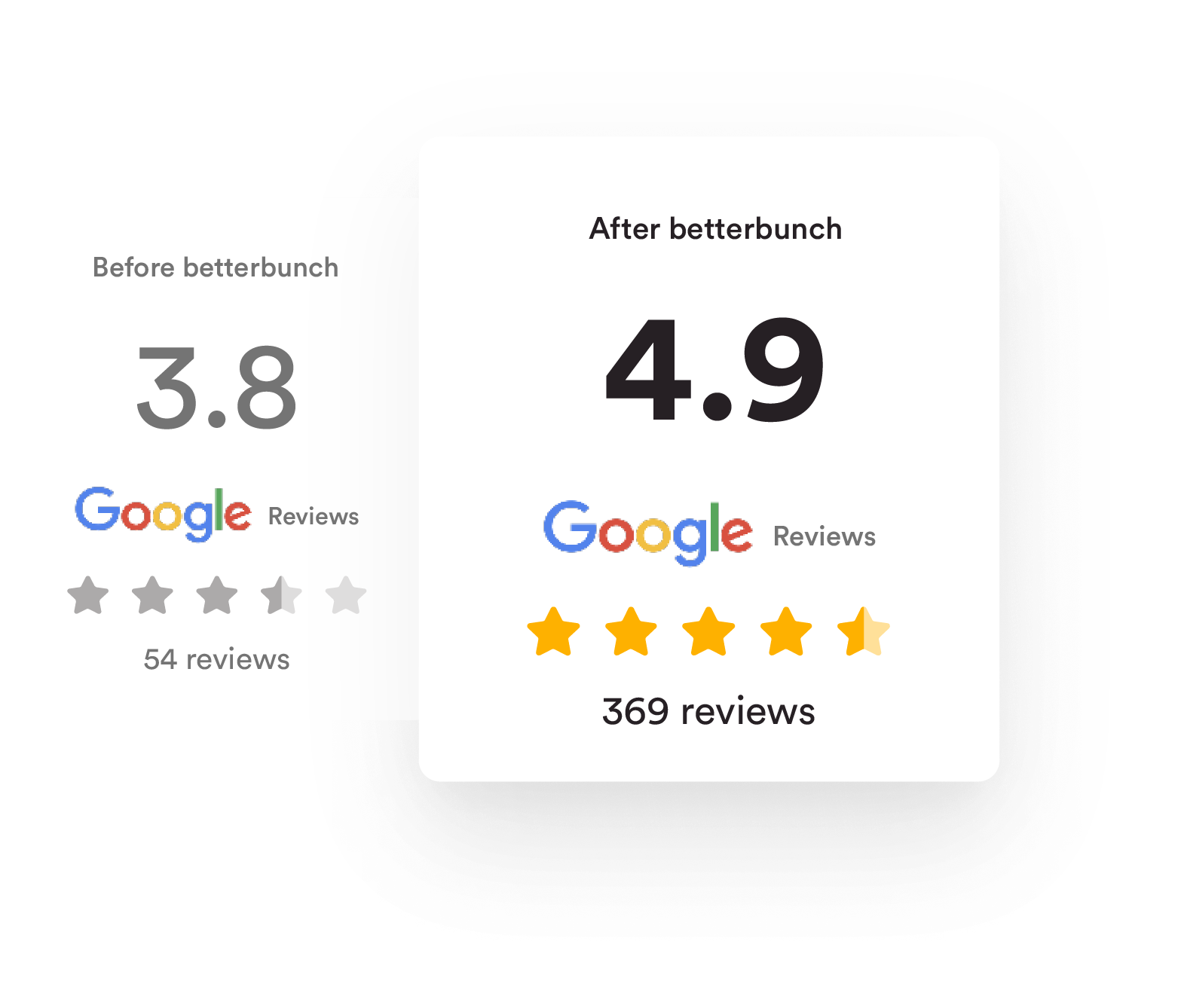 Request a free, personalised demo call
Book a free, no-obligation demo call with a dedicated review expert and discover how we can help you double, triple or even quadruple your reviews in 30 days or less! Not quite ready? Grab the guide!
Tired of losing hundreds of potential customers to other businesses with better ratings? We get it!

Click the button below and we'll send you the FREE guide that outlines the 4 essential steps that are guaranteed to sky-rocket your online reviews and reputation.