How it works
Asking customers for reviews can be a hassle. That's why we've developed a simple and effective software platform that makes it easy for you to take control of your online reputation.

From review management right through to powerful analytics tools, we've got what you need to stand out from the bunch online.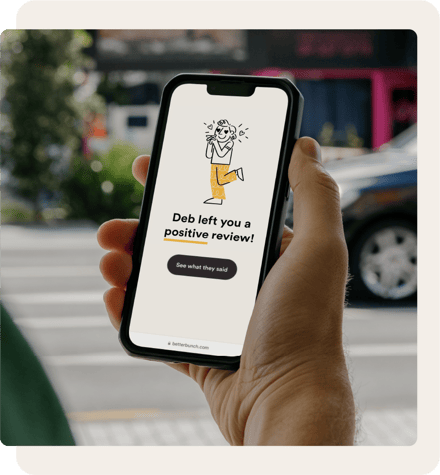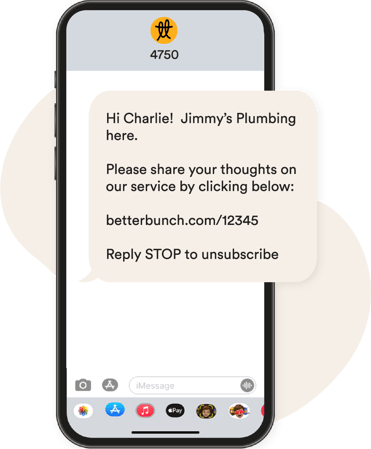 Send automated follow-ups to your customers when a job's complete
Send a text message from a unique short code, building trust and credibility with your clients while increasing your chances of receiving a review by 40%.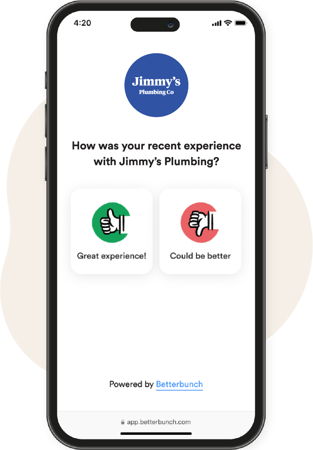 Identify who to ask for a review with an easy thumbs up/down score
We make it easy to get a snapshot of your customer satisfaction, then identify those superhero customers who are most likely to leave you a positive review, and who needs a bit of extra attention.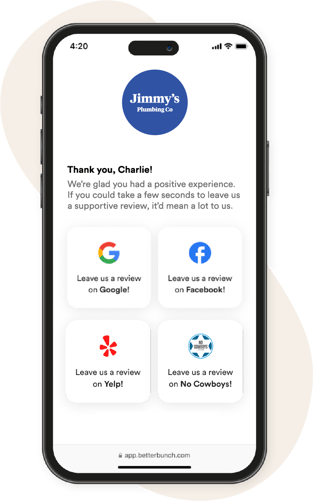 Ask happy customers for a review, then publish it to major review sites
Publish reviews to major review sites like Google, Facebook, Yelp & NoCowboys. Build your online presence effortlessly, giving you more time to focus on what your business does best.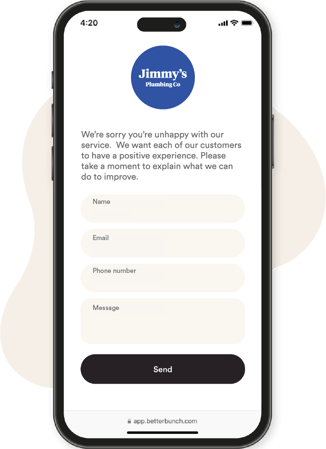 Identify who needs extra attention before they have a chance to leave a negative review
Proactively address any concerns while improving the way you do things. Avoid the headache of dealing with negative reviews, show customers you care, then ask for a review when it's all resolved.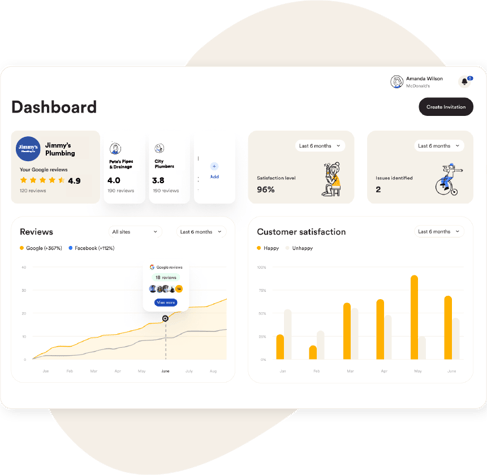 Watch your reviews soar, get insights and track competitors
Access analytics, insights and more with your dashboard. Monitor reviews, track progress over time and keep an eye on the competition.