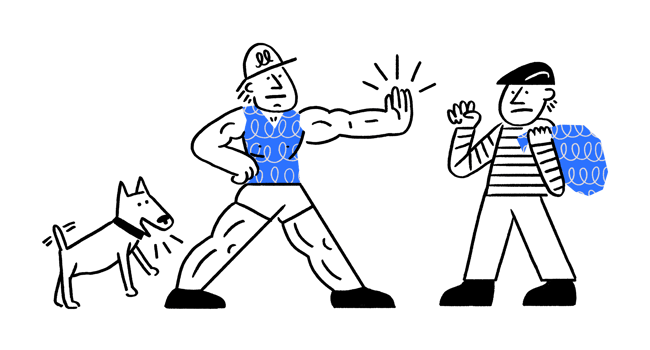 Privacy policy
At betterbunch, the protection of your data is paramount to us, and we will take every step to ensure your data remains secure. The policy below complies with the Privacy Act 2020, and outlines the data we collect, how it will be used, and your rights.
Last updated: 3rd March 2023
This notice was issued on 03/03/2023. In the event we amend this privacy notice, we will publish these changes on our website. By continuing to use our services, you will be taken to have accepted the latest version of the notice, and it's up to you to check for any changes. The most recent version of this privacy notice will apply.
Introduction
betterbunch is the trading name for betterbunch Limited. The New Zealand company number is 6925434.
This privacy notice sets out how betterbunch will handle your personal information and what controls you have in relation to it. We operate in New Zealand and are committed to complying with the Privacy Act 2020.
betterbunch obtains personal information from a variety of sources. You may be a visitor to the website and inquire about our services or sign up for our newsletter, you may be a user of our services, or a direct customer of a user.
Collection
In this privacy notice, "personal information" has the same meaning as in the Privacy Act 2020 (information about an identifiable individual).
We need to collect personal information in order to operate our business. We may collect your personal information directly from you or from a user of our services. Where a user has engaged, they are responsible to obtain your consent to provide us with your personal information for the purpose of providing the services in relation to their business.
We may collect the following personal information as part of delivering our services:
• Name
• Address
• Location
• Telephone number
• Physical address
• IP address
• GST number
• Credit and debit card information
• Payment information
How we use your information
Where we have collected information directly from you, we will use your personal information for:
• the purposes of providing services to you
• for research and marketing purposes
• for dissemination of information to you
• to allow you to participate in any competitions, promotions or surveys
• for other purposes which we notified you about at the time of collection.

Where we have collected information about you from an organisation who uses our services, we will use your personal information for:

• the purposes of providing services to the organisation
• for research and marketing purposes
• for other purposes which we notified you about at the time of collection.

Storage of personal information
We will take reasonable steps to ensure the security of your personal information against loss, unauthorised access, disclosure, or misuse.
Where we engage third parties to store personal information, we require third parties to maintain strict security and confidentiality standards in respect of such personal information.
We only keep your personal information for as long as it is required. We will keep your personal information:
• until we no longer have a valid reason for keeping it
• for as long as required by law, for example to meet our tax obligations.
Disclosure
We generally will not disclose your personal information to others. The only times we will disclose your information is:
• if you provide a negative review, we will provide your details to the organisation concerned
• if it relates to the purposes for which you provided the information
• we are otherwise required by law to disclose it
• to protect us against unlawful activity, fraud or any danger to public safety.
Payment information
We use Stripe to accept and manage payments conducted through our Website on our behalf.
Stripe collects the information you input when purchasing our services and we receive a payment verification telling us that your payment was successful.
The payment information that is collected by Stripe through our Website will depend upon the payment method that you choose from the list of available payment methods. The information that may be collected will include name, email, billing or shipping address, payment method information such as credit or debit card number or bank account information, purchase amount, date of purchase and in some instances information about the purchase.
Please refer to Stripe's Privacy Policy if you would like more information on their privacy practices.
Cookies
A cookie is a piece of code that creates a file on your computer to track the pages that you view on our website. We may use cookies, and similar technology, on the website for a variety of purposes. Cookies allow browsing and other services offered through our website and need to be enabled.
Google Analytics
Google analytics aggregate your personal data and shows us how our website is performing. The information we collect is related to browsing characteristics including search terms and pages viewed. We do not directly share this information relating to your website usage with any other party. However as detailed within Google's Privacy Policy, Google may use this information for advertising purposes.
Your rights
You have the right to access and correct any personal information we hold about you.
If you have any questions about our privacy policies or practices, you wish to access or request the correction of your personal information, or you wish to complain about how we are treating your personal information, please feel free to contact us at privacy@betterbunch.com.
You can obtain further general information about your privacy rights or make a complaint to the Office of the Privacy Commissioner in New Zealand by calling their Privacy Hotline on 0800 803 909, emailing them at enquiries@privacy.org.nz or visiting their website at www.privacy.org.nz.